Yas Waterworld Abu Dhabi Rides
Contents
Embark on an aquatic adventure like no other as you step into Yas Waterworld Abu Dhabi's realm of wonder. Brace yourself for a rush of adrenaline as you plummet down the jaw-dropping slides of Dawwama, Liwa Loop, and Jebel Drop, surrendering to the gravitational pull of excitement. Immerse yourself in a tapestry of cultures as you wander through Qaryat Al Jewana, unearthing the treasures of Emirati heritage. Feel the thrill of conquering the waves at Bubbles' Barrel, where surfable dreams become reality. Dive into a world of underwater enchantment at Cinesplash, where you can snorkel amidst captivating cinematic wonders. Yas Waterworld Abu Dhabi is a symphony of thrills, cultural marvels, and aquatic wonders that will leave you awestruck and longing for more.
Top Rides At Yas Waterworld Abu Dhabi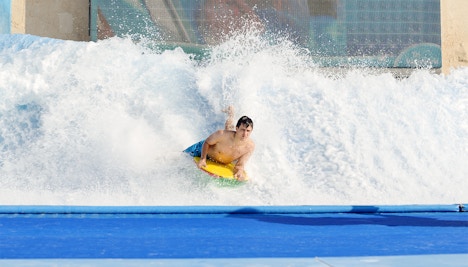 Bubbles Barrel:
Dive into a world of surging waves at Bubbles Barrel, where visitors can experience the thrill of riding the largest and most exhilarating sheet wave, creating a perfect playground for surf enthusiasts.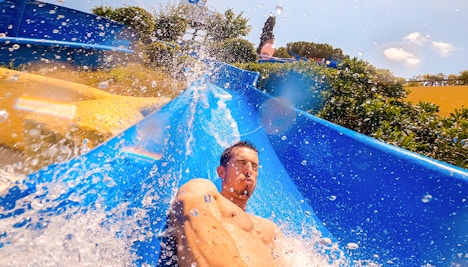 Liwa Loop:
Prepare for a gravity-defying adventure on Liwa Loop, a daring water slide that propels riders into a heart-stopping vertical free-fall, offering an adrenaline rush like no other.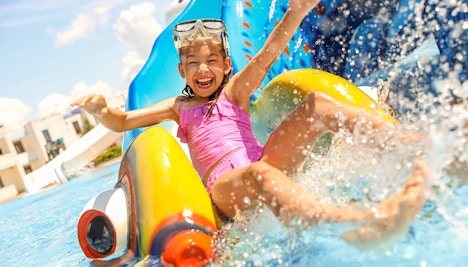 Amwaj:
Immerse yourself in the playful realm of Amwaj, where a collection of exhilarating water slides and twisting turns await, promising a wild and thrilling ride through a maze of aquatic excitement.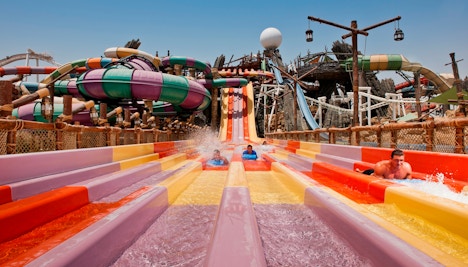 Dawwama:
Brace yourself for a whirlwind experience on Dawwama, a gravity-defying ride that sends visitors spiraling through twisting tubes and intense curves, creating a breathtaking and unforgettable journey.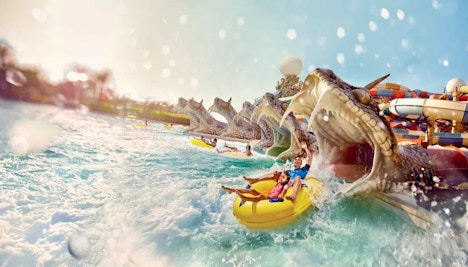 Rush Rides:
Get ready for a burst of adrenaline on Rush Rides, where high-speed slides, twists, and turns deliver an exhilarating rush of excitement and thrills, catering to the adventurous souls seeking a wild ride.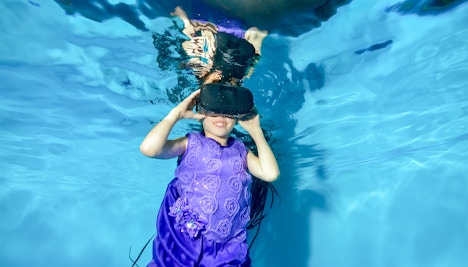 Cinesplash:
Immerse yourself in an awe-inspiring cinematic adventure at Cinesplash, where water-based visual effects and thrilling rides combine, creating an immersive experience that transports visitors into the heart of captivating movies.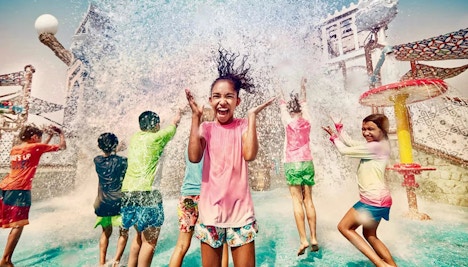 Hamlool's Humps:
Little adventurers can enjoy the gentle slopes and playful bumps of Hamlool's Humps, providing a kid-friendly experience filled with laughter and excitement.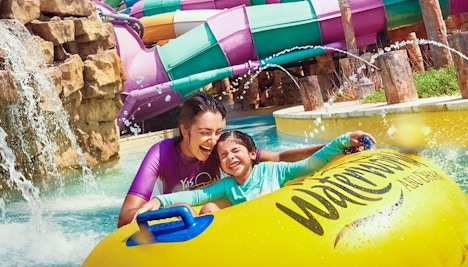 Slithers Slides:
Embark on a twisting and turning adventure on Slithers Slides, where riders can glide through a series of thrilling and curvy slides, offering a fun-filled experience for all ages.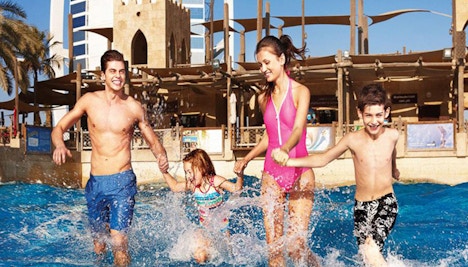 Falcons Falaj:
Discover the excitement of Falcons Falaj, a water play area where little ones can enjoy interactive water features, gentle slides, and playful fountains, creating a delightful and refreshing oasis for young visitors.
Book Your Yas Waterworld Abu Dhabi Tickets
Frequently Asked Questions About Yas Waterworld Rides
How many rides are inside Yas Waterworld?
Yas Waterworld features over 45 rides and attractions, filled with unlimited fun and adventure. The waterpark has something for everyone!
Are all the Yas Waterworld rides open?
Not all rides may be open at all times, as availability can vary due to maintenance or other factors.
Are rides free at Yas Waterworld?
Rides are not free at Yas Waterworld; admission tickets are required for access to the rides and attractions.
Do I need separate tickets to go on the different Yas Waterworld rides?
No, a single admission ticket grants access to all the rides and attractions within Yas Waterworld.
What are some rides in Yas Waterworld?
Some popular rides at Yas Waterworld include Dawwama, Liwa Loop, Bubbles Barrel, and Amwaj.
Are there height restrictions on the rides at Yas Waterworld?
Yes, there are height restrictions on certain rides to ensure safety and suitability for riders of different ages and sizes.
What are the average wait times in front of the different Yas Waterworld rides?
Wait times in front of different rides can vary throughout the day, and depends on various factors such as seasonality, day of the week, etc.
How long does it take to go on all the rides inside Yas Waterworld?
The duration to experience all the rides inside Yas Waterworld can vary depending on factors like crowd size, wait times, and individual preferences, but it typically takes a full day to explore and enjoy the park fully.
What are some must-visit rides at Yas Waterworld?
Must-visit rides at Yas Waterworld include Dawwama, Bandit Bomber, and Falcon's Falaj, among others, offering unique and thrilling experiences.
Are there any restrictions on who can go on the rides at Yas Waterworld?
Yes, there are certain restrictions based on height, weight, and age for some rides to ensure the safety and enjoyment of all visitors.